WHEELY-SAFE TECHNOLOGY TO BE ROLLED OUT ACROSS M WAY & SON TRANSPORT'S BUSY FLEET
Published Thursday, 22nd June 2023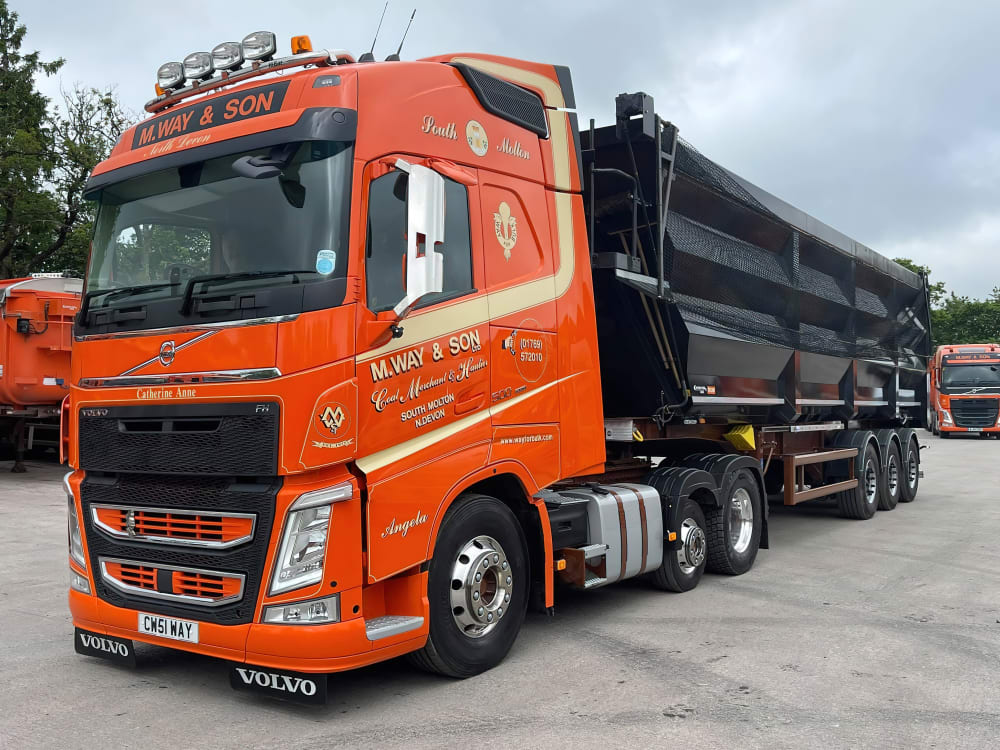 North Devon-based bulk haulier M Way & Son Transport has installed Wheely-Safe's full solution, consisting of an intelligent tyre pressure monitoring system (TPMS), plus wheel loss sensors which also monitor temperatures around the brakes and hub, on 18 of its tractor units and trailers.
M Way & Son Transport is installing the Wheely-Safe technology in-house. It is fitting any new additions to the fleet with the system, including its environmental division, as they come into operation and plans a gradual roll out of the technology across the whole of its fleet.
SAVE MONEY. SAVE TIME. MAXIMISE SAFETY.
Wheely-Safe can boost your fleet efficiency and safety overnight. Request a demo from our team today.
REQUEST A DEMO

Company Registration No. 12754234