WHEELY-SAFE MAKES IT A HAT-TRICK WITH NTDA PRODUCT INNOVATION AWARD
Published Tuesday, 8th October 2019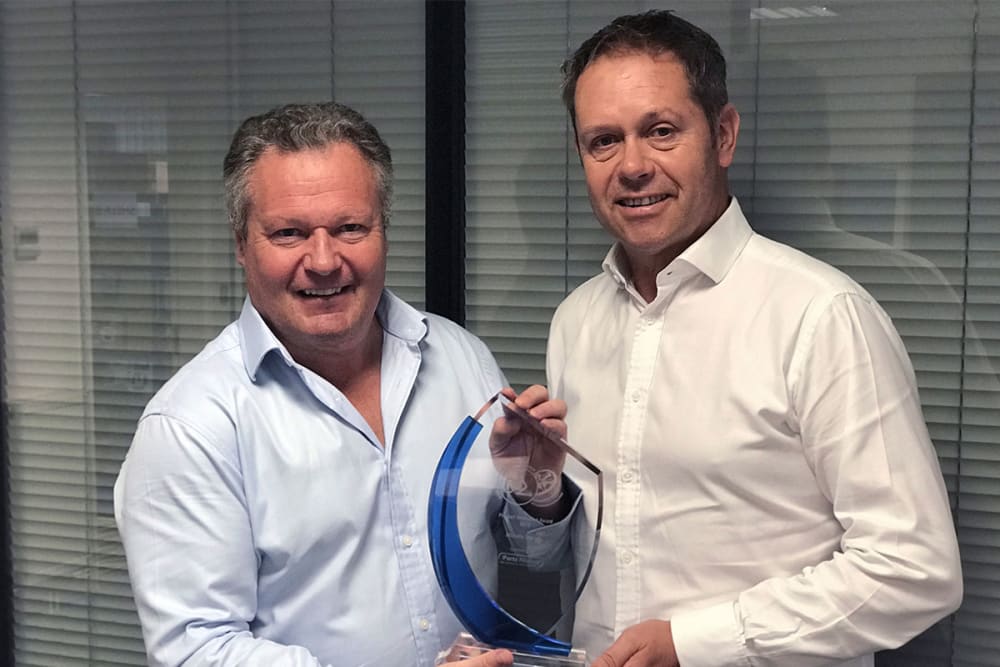 Wheely-Safe has secured its third national award of the year for its innovative wheel loss prevention technology, winning the Product Innovation of the Year category at the National Tyre Distributors Association (NTDA) Awards on 3rd October 2019.
The Wheely-Safe system stands out for being the world's first in-motion driver alert system to detect the onset of wheel loss from commercial vehicles before detachment. It also incorporates a sensor to warn against brake and hub overheating, together with a full tyre pressure management system (TPMS) to give drivers and fleet managers added peace of mind.

Wheely-Safe was one of the three companies shortlisted for the award, which recognises a new product launched specifically in the UK tyre fitting and automotive aftercare market which has met exceptionally high quality and reliability standards.

Wheely-Safe Heavy has already been named Transport Technology of the Year at the National Technology Awards 2019, and won the Fleet Safety Product (in-vehicle) category at the Brake Fleet Safety Awards 2019.

SAVE MONEY. SAVE TIME. MAXIMISE SAFETY.
Wheely-Safe can boost your fleet efficiency and safety overnight. Request a demo from our team today.
REQUEST A DEMO

Company Registration No. 12754234