SHOCKING VIDEO SHOWS THE IMPORTANCE OF TAKING EVERY STEP POSSIBLE TO PROTECT YOUR FLEET
Published Friday, 16th October 2020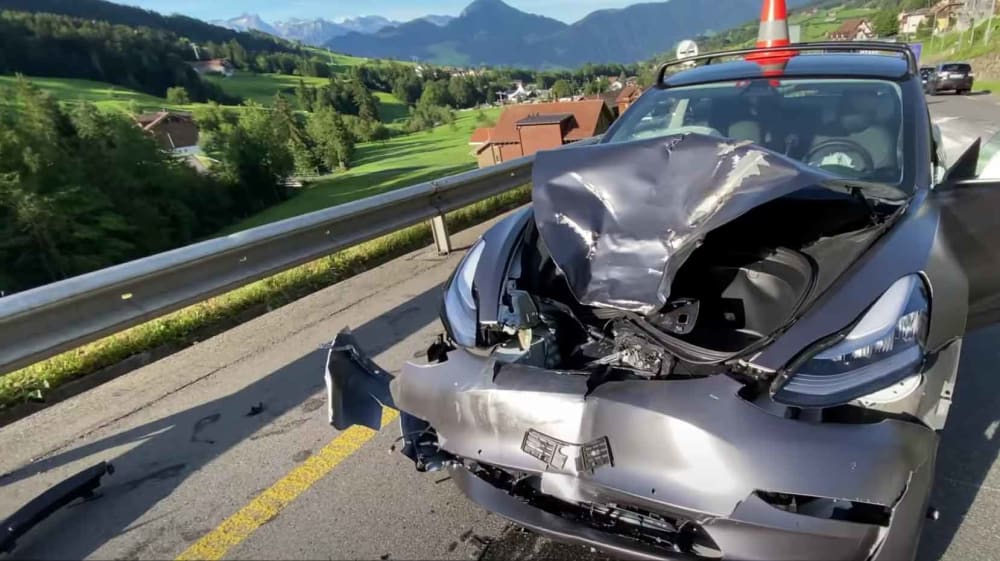 Another alarming video has emerged from Europe that highlights the huge dangers of wheel loss.
The footage uploaded to YouTube shows the devastating impact as a wheel comes off a truck travelling at an estimated 80kmh down a country road in Switzerland, smashing straight into the front of an oncoming Tesla car – cruising along at the same speed.

Thankfully, due to the robust construction of the Tesla Model 3, the driver escaped miraculously unhurt. However, the damage caused by the impact of the wheel – at a cumulated speed of 160kmh – is clear for all to see.

Sadly, incidents like this one are happening on a far too regular basis all around the world.

That's exactly why we at Wheely-Safe have devoted the last decade to developing and refining our intelligent sensor technology – to end this global road safety issue once and for all.

Even with the most thorough and careful fleet inspections it is simply impossible to totally eradicate wheel loss once the vehicle is moving, due to the fact that so many things can occur once out on the road – stud failures, kerbing, tyre blowouts to name but a few.

But our technology offers operators peace of mind by quickly alerting the driver at the very first sign of a wheel nut beginning to loosen – enabling them to pull over safely.

Our unique sensors also address hub / brake overheating – the second biggest area for truck / bus / trailer fires – because we can monitor the temperature and alert the driver and the transport office (through telematics) of issues developing before any resultant ignition.

With our latest generation of products soon to hit the market, we are confident shocking incidents like the one in the video below will be a thing of the past.

SAVE MONEY. SAVE TIME. MAXIMISE SAFETY.
Wheely-Safe can boost your fleet efficiency and safety overnight. Request a demo from our team today.
REQUEST A DEMO

Company Registration No. 12754234