Published Saturday, 16th April 2022
How much is truck tyre underinflation costing you?
Author: Gary Thomas
Tyre inflation pressures have a direct influence on the fuel consumption of any truck, whether it's a rigid, tractor unit and trailer, or drawbar combination. This means specifying a tyre pressure monitoring system (TPMS) for an HGV will bring significant advantages.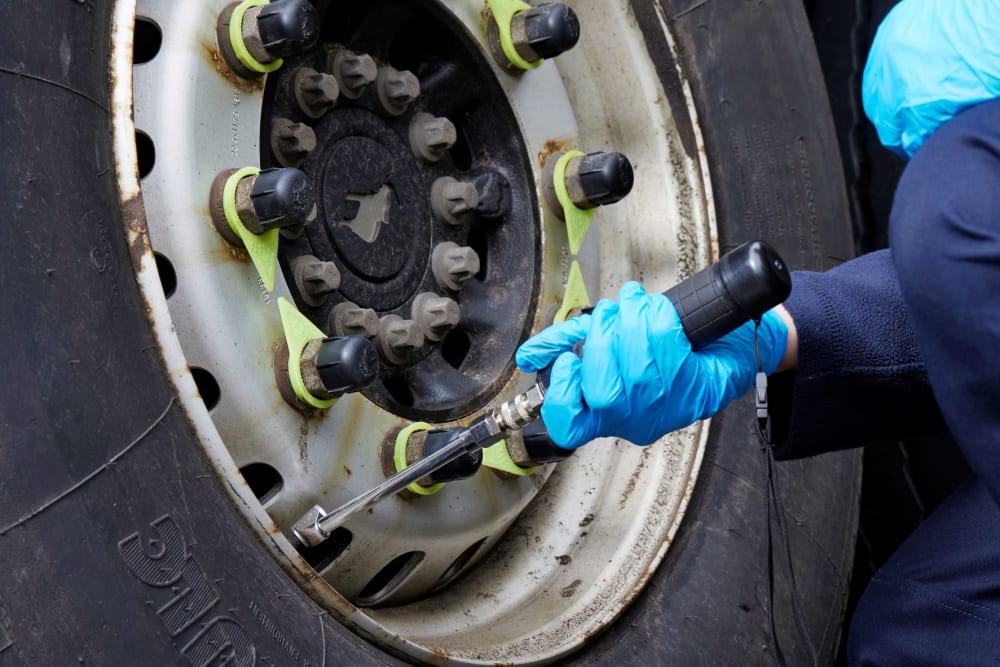 Put simply, the air pressure within a set of tyres is the number one factor which determines how efficiently they perform. A tyre's pressure affects load carrying capacity, speed capability, handling response, wear rate and overall safety. But underinflated truck tyres will also cause a diesel or gas-powered HGV to burn more fuel as they require greater engine effort to make them roll.
Even operators of zero-emission battery electric trucks aren't immune from the financial impact of truck tyre underinflation, and TPMS remains just as, if not more important. Indeed, electric trucks will use up more battery power to pull away or to hold a steady speed if their tyres are underinflated, resulting in a negative impact on vehicle range, as well as increasing charging frequency and costs.
But just how much is truck tyre underinflation truly costing your business?
Studies by Michelin have found that underinflation of a typical set of 22.5" truck tyres by 22 psi (1.5 bar) will lead to a 1% increase in fuel consumption on a tractor unit and trailer, or a rigid truck, operating on short and medium-haul routes. To put that in perspective, that's the equivalent of a set of truck tyres being inflated to just 109 psi, when they should in fact be running at 131 psi, resulting in 17% underinflation.
For a tractor unit and trailer operating on long-distance operations, that same 17% underinflation results in nearly a 1.5% increase in fuel consumption. In other words, a significant saving!
And as the higher prices creep up at the pumps, the more underinflation is costing hauliers and own-account operators on our roads.
If you don't have a truck tyre TPMS installed across your fleet of trucks and trailers, then the question is, how can you afford not to? A TPMS can help to unlock significant savings – claim yours today when you discover the full benefits of the Wheely-Safe truck tyre TPMS.
SAVE MONEY. SAVE TIME. MAXIMISE SAFETY.
Wheely-Safe can boost your fleet efficiency and safety overnight. Request a demo from our team today.
REQUEST A DEMO

Company Registration No. 12754234